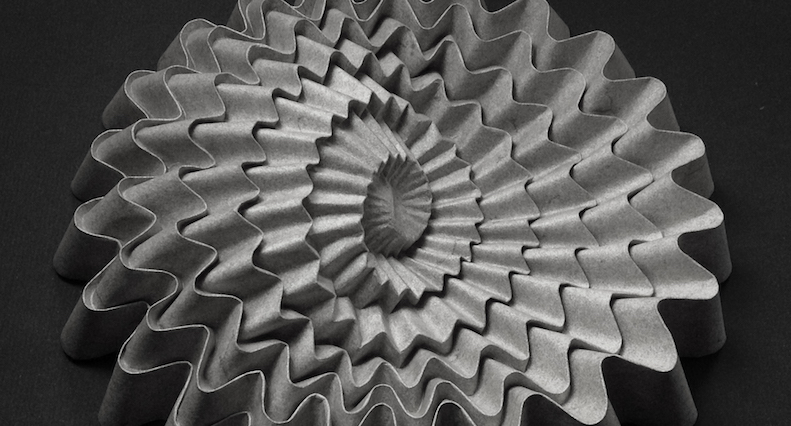 How does our understanding of technology change when abstractions become tangible? In this course, paper acts as a bridge between code, mathematics, and our human sensory experience of the world.
When we fold, we imbue an inert material with pattern, structure, animation, function, and interface; a crease in paper is a re-programming of the material's memory. Folded structures give us a means to touch and manipulate difficult problems and unlike simple machines (limited by static friction), folding systems can be applied at any scale, from nanometer to spacecraft scale. With an increased knowledge of folding mechanisms can we build more sustainable, ecologically-aware technology?
Lead by paper engineer and designer Kelli Anderson and origami artist and developer Robby Kraft, SFPC's two-week session will explore the wide variety of ways that a piece of paper can produce function.