This app allows you to simulate how any origami crease pattern will fold. It may look a little different from what you typically think of as "origami" - rather than folding paper in a set of sequential steps, this simulation attempts to fold every crease simultaneously. It does this by iteratively solving for small displacements in the geometry of an initially flat sheet due to forces exerted by creases. You can read more about it in our paper:
Fast, Interactive Origami Simulation using GPU Computation by Amanda Ghassaei, Erik Demaine, and Neil Gershenfeld (7OSME)
All simulation methods were written from scratch and are executed in parallel in several GPU fragment shaders for fast performance. The solver extends work from the following sources:
Origami Folding: A Structural Engineering Approach by Mark Schenk and Simon D. Guest
Freeform Variations of Origami by Tomohiro Tachi
This app also uses the methods described in Simple Simulation of Curved Folds Based on Ruling-aware Triangulation to import curved crease patterns and pre-process them in a way that realistically simulates the bending between the creases.
Originally built by Amanda Ghassaei as a final project for Geometric Folding Algorithms. Other contributors include Sasaki Kosuke, Erik Demaine, and others. Code available on Github. If you have interesting crease patterns that would make good demo files, please send them to me (Amanda) so I can add them to the Examples menu.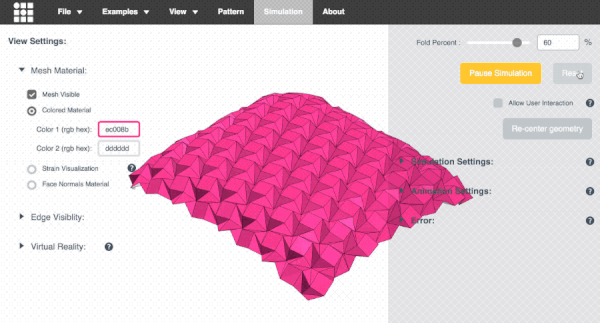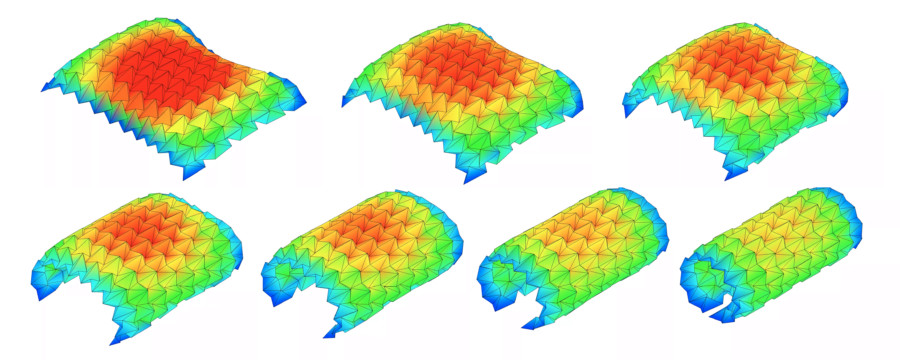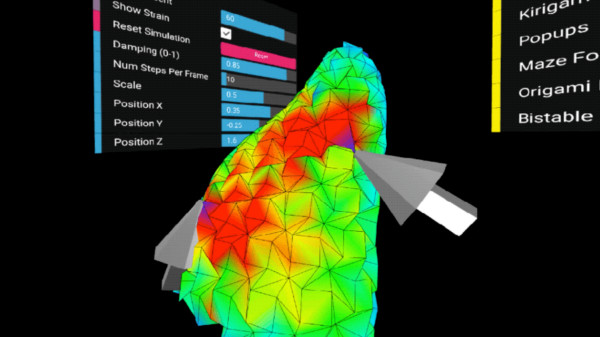 https://cuttle.xyz/@forresto/Origami-simulator-tips-W4lDXuB5m0xh
https://nitter.42l.fr/kellianderson/status/1454871569981902848