Rue Saint Ursule, Montpellier, France (2000)
This interactive map visualises the estimated concentration of floating plastic debris in the world's oceans. The densities are computed with a numerical model calibrated against a series of field data collected from the five main Oceans and the Mediterranean Sea.
Further it shows the various expeditions of the sail vessels participating in the data collection effort from 2007 to 2013, and allows the exploration of all plastic concentrations measured using surface net tows and visual sightings.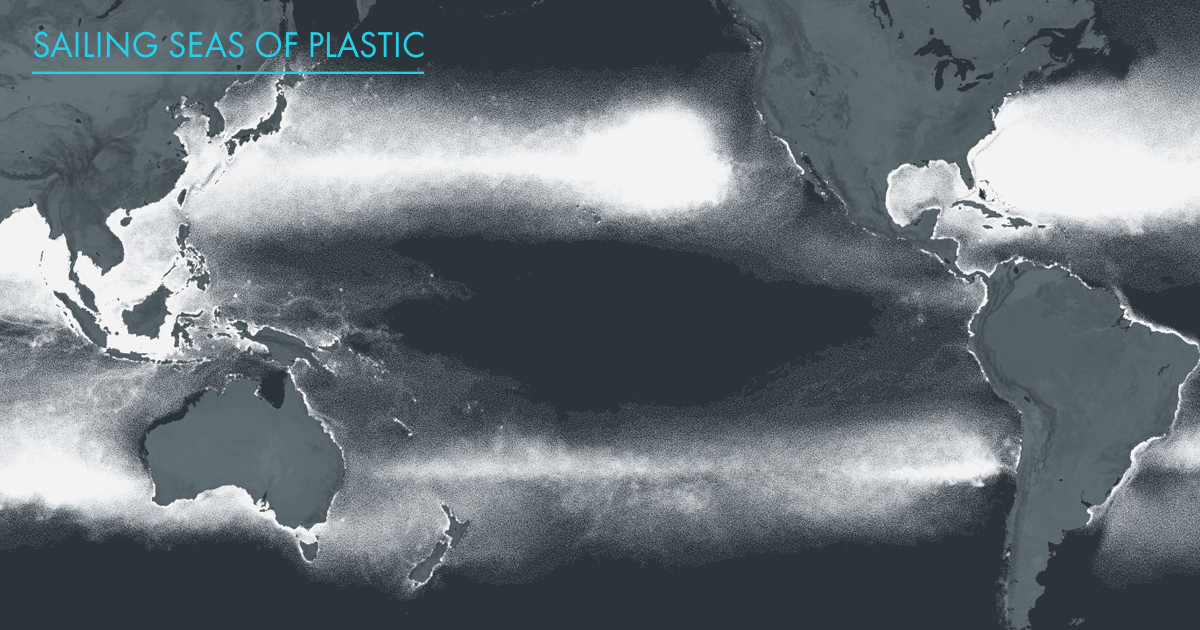 Carbon dioxide (CO2) is an important heat-trapping (greenhouse) gas, which is released through human activities such as deforestation and burning fossil fuels, as well as natural processes such as respiration and volcanic eruptions. The chart on the left shows the CO2 levels in the Earth's atmosphere during the last three glacial cycles, as reconstructed from ice cores. The chart on the right shows CO2 levels in recent years, corrected for average seasonal cycles.
Experiment, design, new media
2241 links