Rue Saint Ursule, Montpellier, France (2000)
This interactive map visualises the estimated concentration of floating plastic debris in the world's oceans. The densities are computed with a numerical model calibrated against a series of field data collected from the five main Oceans and the Mediterranean Sea.
Further it shows the various expeditions of the sail vessels participating in the data collection effort from 2007 to 2013, and allows the exploration of all plastic concentrations measured using surface net tows and visual sightings.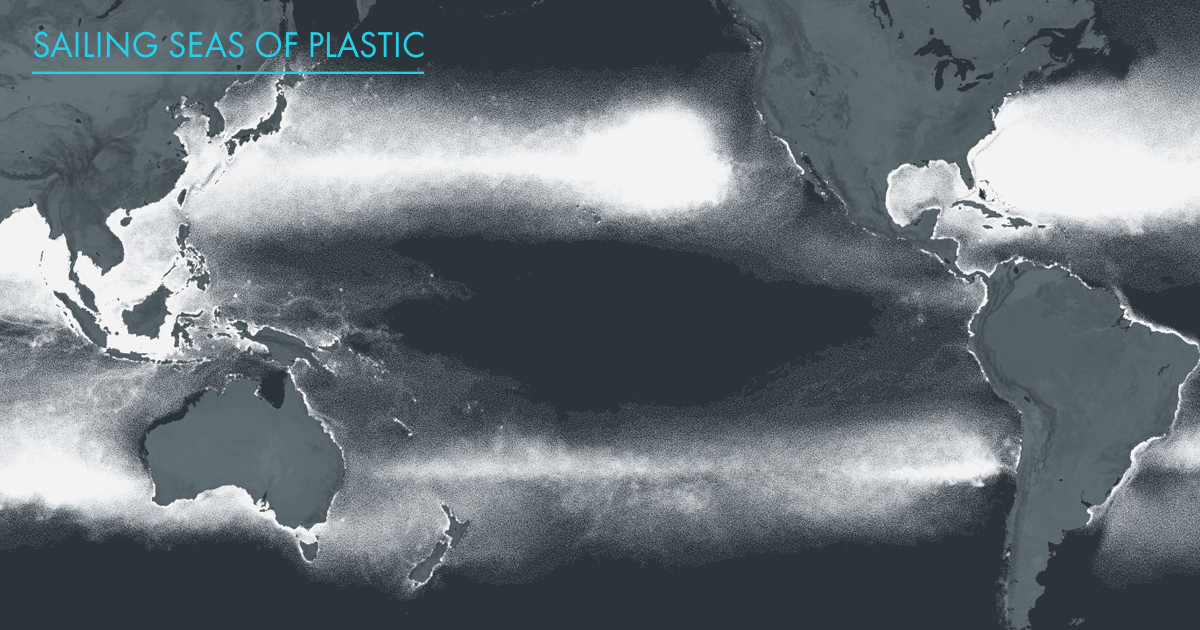 2234 links