Rue Saint Ursule, Montpellier, France (2000)
Tapioca Toys Cardboard
Real-world interfaces built to play music, mold landscapes, draw… for kids & grown-ups.
The Cardboard Edition is the latest-born of our tapioca interfaces. We're introducing this compact, low-cost and low-tech version that's easy for us to mail and easy for you to build. All it does require is an iPhone, and not necessarily the latest kind: versions 5 to X are compatible. To learn more about the why and the how, visit our lab article.
This channel was created for anyone that is curious about audio programming, digital signal processing (dsp) and creative coding- from the very basic concepts with no previous programming knowledge all the way up to building your own software instruments and applications in C++ with frameworks like Juce and openFrameworks.
A extensive book introducing C++ and Openframeworks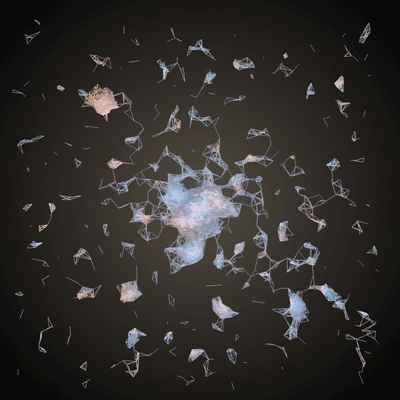 Alcatraz is an open-source package manager for Xcode. It lets you discover and install plugins, templates and color schemes without the need for manually cloning or copying files. It installs itself as a part of Xcode and it feels like home.


The plugin parses addons_config.mk and will use it to tell which system frameworks to add, which folders to ignore, extra includes to add, etc. Example folders are always ignored by default. It will also use some of the meta data, such as the dependency list and addon url. If your addon doesn't work with OFPlugin properly out-of-the-box, you should add an addon_config.mk. See ofxKinect and ofxMidi for examples.

Download here : http://adamcarlucci.com/ofplugin.zip
Copy plugin in /Library/Application Support/Developer/Shared/Xcode/Plug-ins/
Xcode plugin to format code using Uncrustify or ClangFormat.

Download here : https://github.com/benoitsan/BBUncrustifyPlugin-Xcode/releases

Openframeworks formating (replace content of uncrustify.cfg in /Content/Resources)

Copy plugin in /Library/Application Support/Developer/Shared/Xcode/Plug-ins/




It can be a tricky task to debug and visualize realtime data on the Arduino board. You are usually stuck with the standard serial output, as the complexity of your Arduino code grows this makes it impossible to comprehend what is actually going on inside the board. To solve this I have created a little library that will enable you to create your own custom GUI for your Arduino projects.
Duration is a timeline for creative coding. Create live performances, interactive installations, and music visualizations by synchronously composing servos, lighting, and projection.

Duration integrates with Processing, Max, VDMX, OpenFrameworks, Unity3d, Quartz, and any other OSC enabled environment.
A troupe of 16 quadrotors (flying robots) dance to and manipulate sound and light at the Saatchi & Saatchi New Directors' Showcase 2012.

Credits:
Event concept created by
Jonathan Santana & Xander Smith, Saatchi & Saatchi

Show Directors
Marshmallow Laser Feast
Memo Akten, Robin McNicholas, Barney Steel
http://www.marshmallowlaserfeast.com
An openFrameworks workshop will take place at CoLab at the Auckland University of Technology (AUT), New Zealand this Thursday (January, 27th, 2011 @16:00h).
A directory of extensions and libraries for the OpenFrameworks creative coding toolkit.
Compiled fresh from Github daily.

See freshest addons!


The Toolkit for Sensing People in Spaces (TSPS) works by extending the energy of a person, through face, body and other assigned detection technology and revealing a visual interpretation of that person through software.
---
2102 link