Flux Æterna is a musical composition for Internet. It comes in the form of an endless audio stream. Listening conditions of Flux Æterna are similar to those of a web radio. But here, the user can influence the contents of this work by providing his own sound files.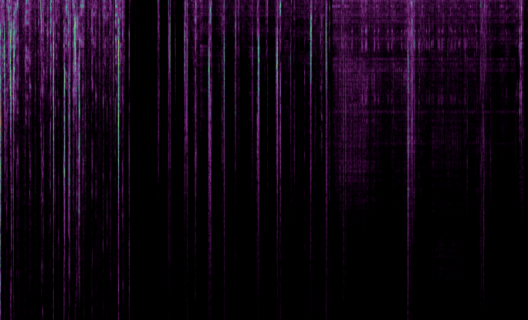 This work can be adapted to multi-channel installation or concert.
Technical setup
​
The composition of Flux Æterna is a technical set including:
1 : The website to connect to the stream, to upload sound files to the sftp server and to find information about the work.
2 : The score, written in the form of a software made in MaxMSP. Therefore, a software that reads and converts the sounds arriving at the server, following differents features deterministics, randoms or stochastics. A transcription, as musical notation, is attached to this program.
3: The audio stream, is published on the Internet through a server broadcasting in format mp3 stereo 320 kbps. It can be read by many softwares : VLC Quicktime iTunes Flash... running on any platform (PC, smartphone or tablet).
Listen to the flux here : http://srv-aeterna.univ-st-etienne.fr:8000/fluxaeterna