Rue Saint Ursule, Montpellier, France (2000)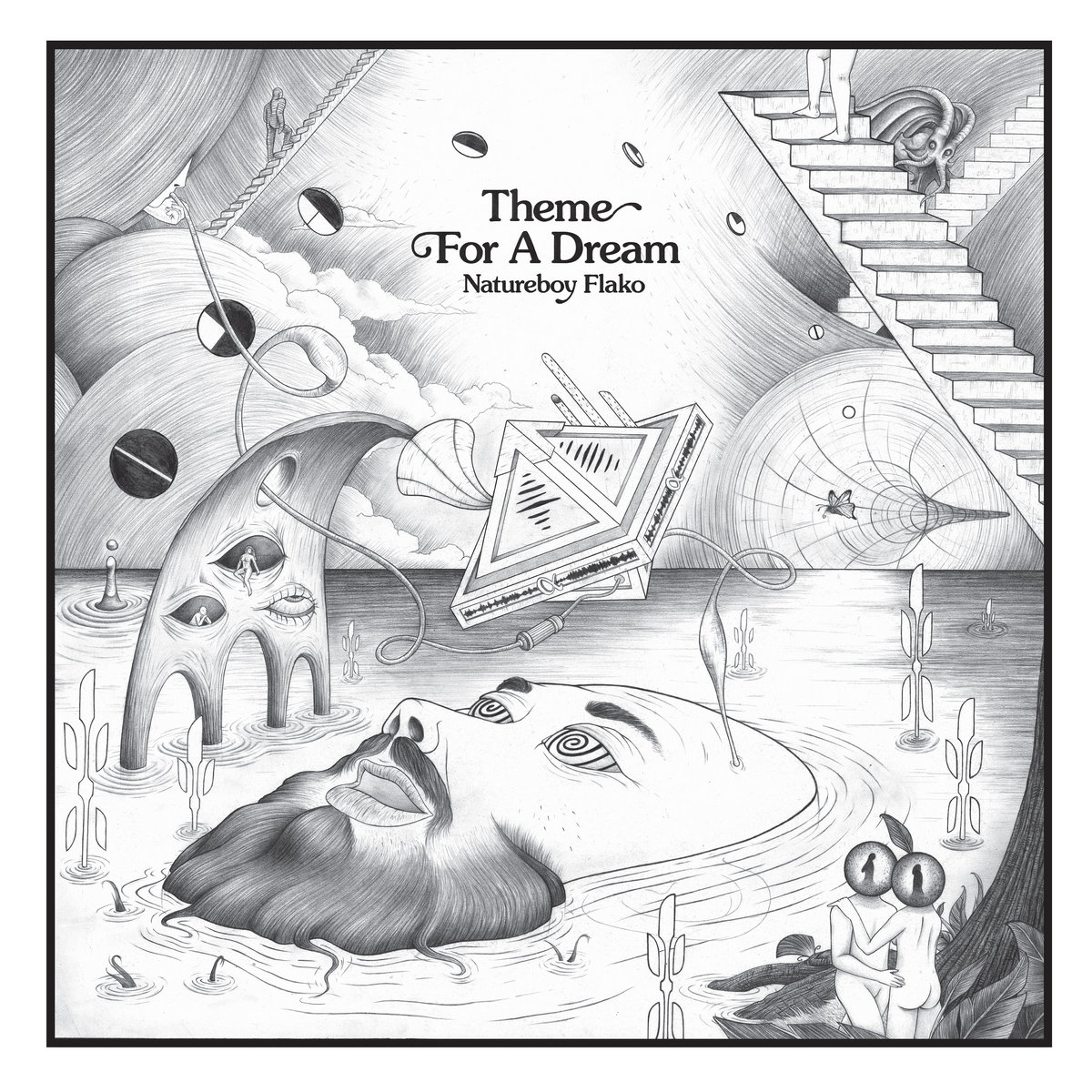 Following a self-titled EP last year, Dario Rojo Guerra aka Natureboy Flako is set to release his second album 'Theme For A Dream' on Five Easy Pieces on 20th July 2018. Exploring the boundaries of music, science and spirituality through a prism of colourfully synthesised-sound, heart-pounding rhythm and cinematic soundtracks; the core essence of 'Theme For A Dream' is the exploration of the human inner space, the balance of musical energies and music's healing capabilities.
'Theme For A Dream' will be accompanied by an experimental and interactive website that allows users to preview music while being an immersive, unique multi-sensual 4D experience of its own. Snippets of the music from 'Theme For A Dream' become audio visual poetry and an immersive exploration of state of the art technology and oneself.
After his older brother Victor died in Berlin, Cristian (17) decides to make a documentary about his family and his brother's best friends. How do they feel? How do they deal with the death of someone so close to them?
Inspired by the home videos I made since the late eighties, in this, my first feature film and/or mockumentary, I 'kill' myself to interview my family and my best friends from Chile and Germany, exploring the acting skills of non actors and the line between fiction and documentary.
An online resource covering the cultural scene in Berlin, it offers information on gallery openings, exhibition reviews, articles, interviews, artist studio visits, etc. It also offers useful links on artist residencies, studio rentals and international o
ikonoTV spe­cial­izes in pre­sent­ing art in video form, pre­sent­ing art­works from the an­cient world up to the pre­sent day as vi­sual nar­ra­tives con­structed of mov­ing im­ages. The cen­tral el­e­ment of IkonoTV's phi­los­o­ph
Electronic music from Berlin
Calendar magazine listing all gallery events in Berlin.
An exhibition project exploring the interspaces between public and private in the Berlin districts Mitte, Wedding and Gesundbrunnen. Artworks illuminating the changing notions of public and private space.
Beginning in the mid 1980's DJ T. made himself a name as resident DJ at various venues of the Frankfurt club scene such as Music Hall, Plastik, Dorian Gray, XS and The Box.
Berlin biennial for contemporary art
2238 links