Rue Saint Ursule, Montpellier, France (2000)
The Pannini projection is a mathematical rule for constructing perspective images with very wide fields of view. It is named in honor of Gian Paolo Pannini, an 18th Century Roman painter and professor of perspective, who may very well have used it to draw spectacular views such as the one above; for it can be realized with drawing instruments almost as easily as the standard rectilinear perspective projection. However it is not now taught in art schools, and was apparently never described in print before its recent rediscovery by a team of open source software developers.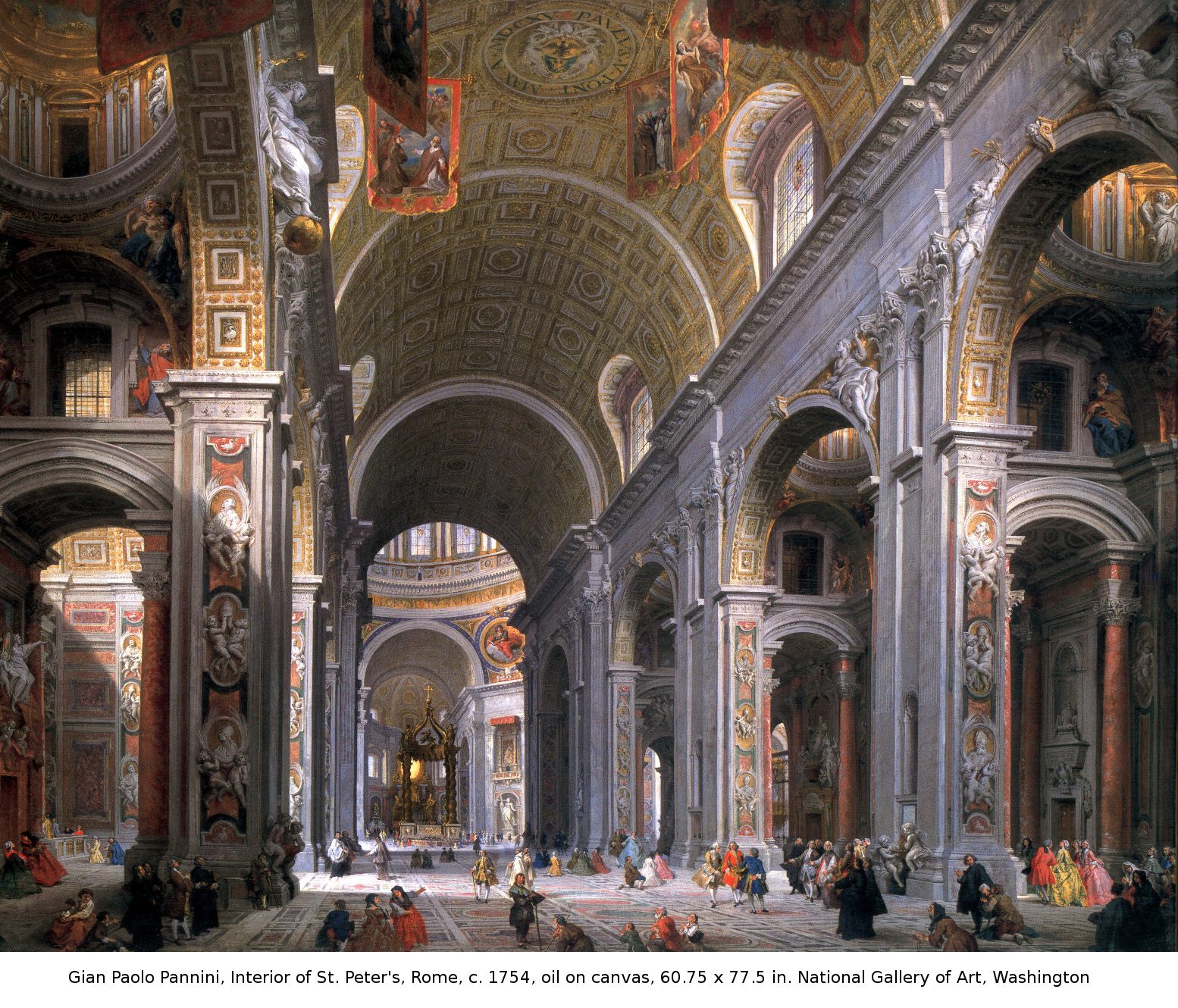 Countless fragments of existing architectural photography are merged into multilayered shapes. The resulting collages introduce a third abstract point of view next to the original ones of architect and photographer.
2230 links